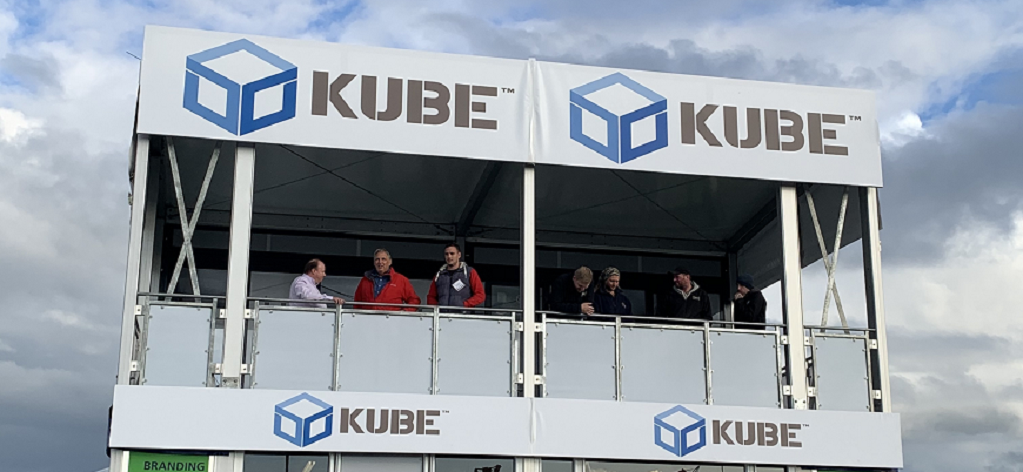 We couldn't wait to showcase our innovative, sustainable and low-impact event structure, and give an insight into the future of showmanship. KUBE is our answer to eco-friendly, reusable event structures ideal for experimental marketing, VIP hospitality, media facilities, roadshows, exhibitions and more.
KUBE is a fully customisable and modular structure, created from materials sourced via our in-house recycling programme and uses renewable energy resources to keep your carbon footprint to a minimum.
At the Showman's Show, our team set up KUBE in its two-story form with an open-air balcony, to provide our visitors with the best view of the show-ground. We were overwhelmed by all the positive feedback and compliments we received and cannot wait for future shows!