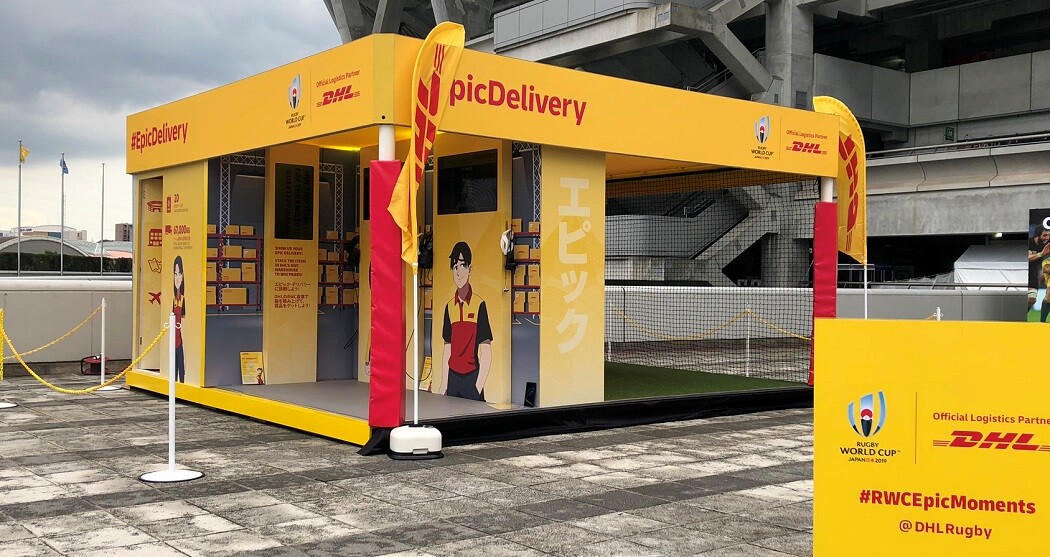 Powerful pavilion branding
An exciting project that took our bright and bold structure that was deployed at various stadiums throughout Japan during the Rugby World Cup.
A unique feature of the roof was our integral rainwater drainage system, which is clever in design and was certainly a necessity at that time in Japan!
With sustainability in mind, this design was created to fit an existing aluminium frame owned by our client.
With just four days to turn around this high priority project, our diligent team worked around the clock to ensure the deadline was met without any compromise to our high-quality standards.